Whether placed for oral health or cosmetic purposes, custom-made restorations – such as crowns, bridges, and veneers – are some of the most common treatments performed in dentistry. Traditionally, these procedures required multiple office visits over the course of several weeks. CEREC® technology allows your dentist in Huntersville, NC to fabricate a custom restoration in a single appointment while you wait.
About CEREC
CEREC is an acronym that stands for: Chairside Economical Restoration of Esthetic Ceramics – or, CEramic REconstruction. Employing CAD/CAM technology, CEREC takes digital impressions, which are then used to create restorations based on your specific, unique oral anatomy.
What Types of Restorations Can be Made Using CEREC?
There are several types of restorations that can be created using CEREC technology. For example, at Kreeb Family Dentistry, we offer:
Benefits of CEREC
CEREC technology offers a wide range of benefits for qualifying patients. Here are a few of the most notable advantages:
CEREC restorations can be placed in just one office visit, eliminating the need for multiple appointments.
In most cases, your restoration can be fabricated in about one hour for your convenience.
With CEREC, there is no need for a temporary restoration, saving you time and money.
There is no need for messy, goopy, impressions. CEREC uses a handheld digital wand to capture images of your teeth.
Each CEREC restoration is carved from a solid block of medical-grade ceramic, offering strength and durability that can last for many years to come.
What to Expect during Treatment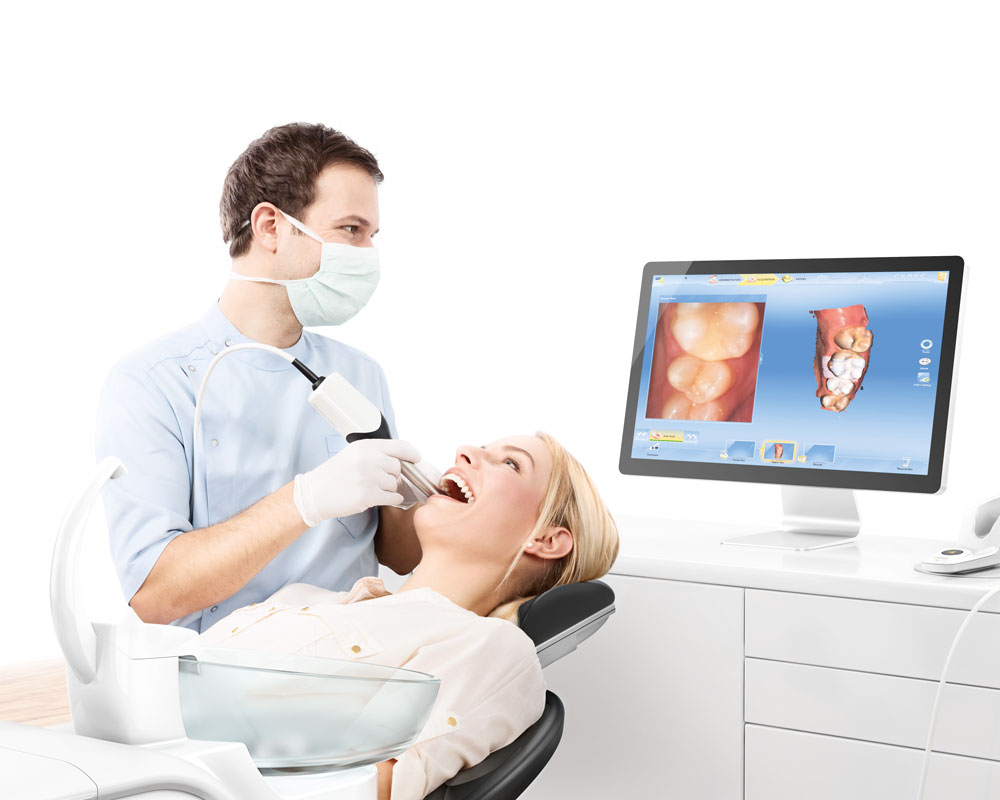 If you are considering a CEREC restoration, you may be wondering what to expect during your appointment. Here are the general steps:
Your doctor performs a comprehensive oral assessment to determine the most appropriate treatment option.
The affected teeth are prepared according to your unique treatment plan. This involves removing small amounts of enamel as well as any decayed or damaged portions.
Once the teeth are prepared, digital impressions are taken using our CEREC handheld wand. This device has a camera at the end, which captures detailed images of your teeth.
These images are immediately uploaded to our computer software program, where your dentist designs your custom restoration to fit your dental anatomy.
Once the design process is complete, the image files are sent to our in-house milling machine, where your all-ceramic restoration is fabricated.
Finally, your restoration is bonded into place using a high-quality dental cement.
CEREC vs Lab-Made Restorations
Lab-made restorations are created from traditional impressions. The accuracy of this process depends on several factors, including the:
Quality of the impression material
Outline of the dental arch and the position of the teeth
Amount of saliva in the mouth (too much can distort the impression)
Skill of the dental assistant and lab technician
Assuming that every factor mentioned above is performed perfectly, traditional impressions still cannot compare to the accuracy offered by CEREC technology. Digital scans allow for a more precise, comfortable fit.
Learn More about CEREC Technology
Whether you need to repair a damaged tooth or fill in gaps in your smile, CEREC could be a solution for you. To find out if you qualify for this type of treatment, schedule a visit with your dentist in Huntersville, NC. Call us at (704) 875-7200 or contact us online anytime.