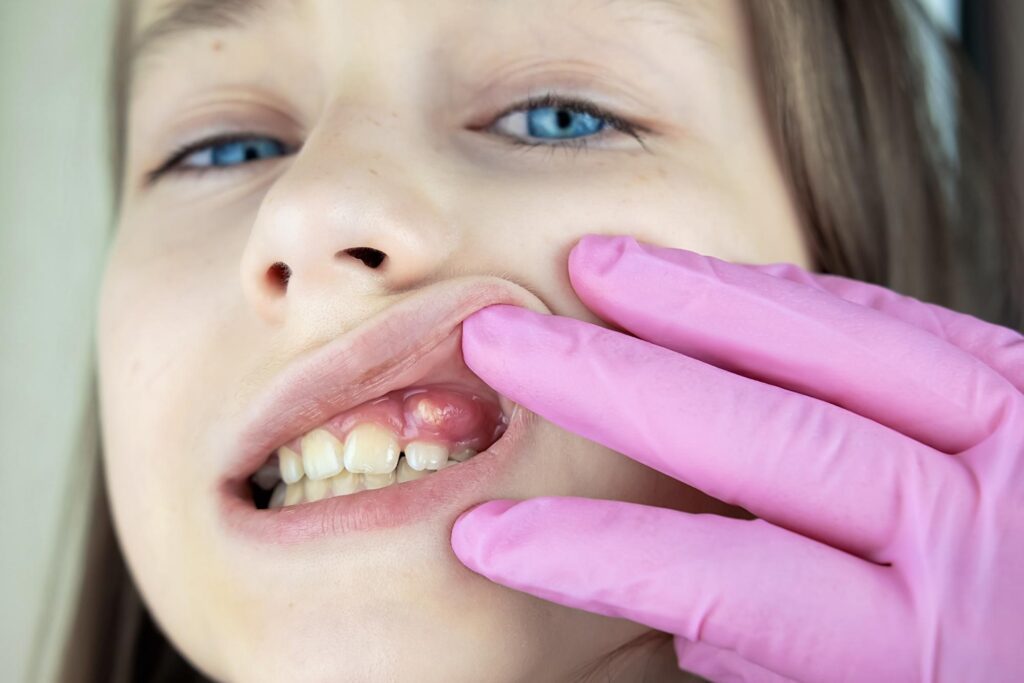 Gingivitis is a common and mild form of gum disease caused by a bacterial infection of the gums. Most people get gingivitis one time in their life. Despite being largely preventable, the Journal of Periodontology reports that over half of adults in the United States have gingivitis on an average of 3 to 4 teeth.
Though gingivitis symptoms are mild, they are difficult to ignore. What are the early symptoms of gingivitis? Continue reading for three warning signs of untreated gingivitis and how dentists can reverse it before it's too late.
Bleeding Gums
According to MedlinePlus, the leading cause of bleeding gums is plaque accumulation on the gum line. During the initial stages of gingivitis, bacteria builds up and causes the gum tissue to be inflamed and to bleed easily during tooth brushing.
If your dentist has ruled out gingivitis or periodontal (gum) disease, then here are other common causes of bleeding gums:
Brushing too vigorously
Improper or irregular flossing
Vitamin C or K deficiency
Puffy Gums
Often, swelling and other inflammatory responses are our immune system's reaction to infection. The body increases blood flow and white blood cells to the infected area in an attempt to remove damaged tissue so that the body can heal itself. Gingivitis is a bacterial infection that enters the bloodstream, swollen gums signify that your body's ability to fight off germs.
Receding Gums
Receding gums is a condition in which the gums pull back from the tooth's surface and expose the roots. When bacteria, plaque, and tartar overgrow in the mouth, it weakens the gingival tissue and causes gum recession.
Risk Factors for a Gum Infection
Primarily speaking, the most common cause of gingivitis is poor oral hygiene. In addition to poor oral care, here are some factors that may also be at play:
Chronic diseases
Genetic factors
Family history
Hormonal changes
Taking oral contraceptives and oral antibiotics
Smoking and using tobacco
The Difference Between Gingivitis and Periodontitis
Without treatment, gingivitis can become a bigger problem in the mouth. You can prevent gum disease and maybe reverse it by brushing, flossing, & prioritizing regular dental checkups and professional cleanings.
Gingivitis is the mildest form of gum disease, but if left untreated, it can escalate into a full-blown gum disease called periodontitis. Periodontal (gum) disease is irreversible, and the condition can worsen and lead to bad breath, tender gums, dental abscesses, crooked teeth, loose teeth, and tooth loss.
Support Healthy Gums By Scheduling Your Next Dental Appointment Right Away
While the best treatment for gum disease is prevention by adhering to good oral hygiene practices and visiting the dentist regularly, gingivitis can be reversed if a dentist catches it in time. If you suspect gingivitis, contact your dentist right away.
For gingivitis and periodontal disease treatment, maintenance, and surgery in Huntersville, NC, speak with the Kreeb Family Dentistry team. Our dentist duo can provide medical advice, treat gingivitis, diagnose all stages of periodontal disease, and perform various treatments, including:
A regular dental exam and cleaning to keep gums in pristine condition
Scaling and Root Planing to remove plaque and tartar
Laser gum surgery to quickly target and remove infected tissue
Gum flap surgery for advanced periodontal disease
Book your next dental appointment with us by calling 704-875-7200 or scheduling an appointment conveniently online right now.